smartCONNECT - Software
smartCONNECT - Software
The LockState smartCONNECT online portal allows users to remotely monitor and control connected door locks installed in all your properties anywhere in the World from any internet enabled computer, tablet or smartphone. This powerful, robust software application is cloud based and hosted on AWS infrastructure.
From your dashboard you can add multiple locations, setup sub-users with restricted permissions, group common ACS doors with Wi-Fi locks and even directly integrate with airbnb.
Once setup, you simply add your property locations and add the locks. You can also connect your airbnb account and automate code generation for your guests. 
In addition, you can customise the email notification that is sent to your guests.
smartCONNECT online portal overview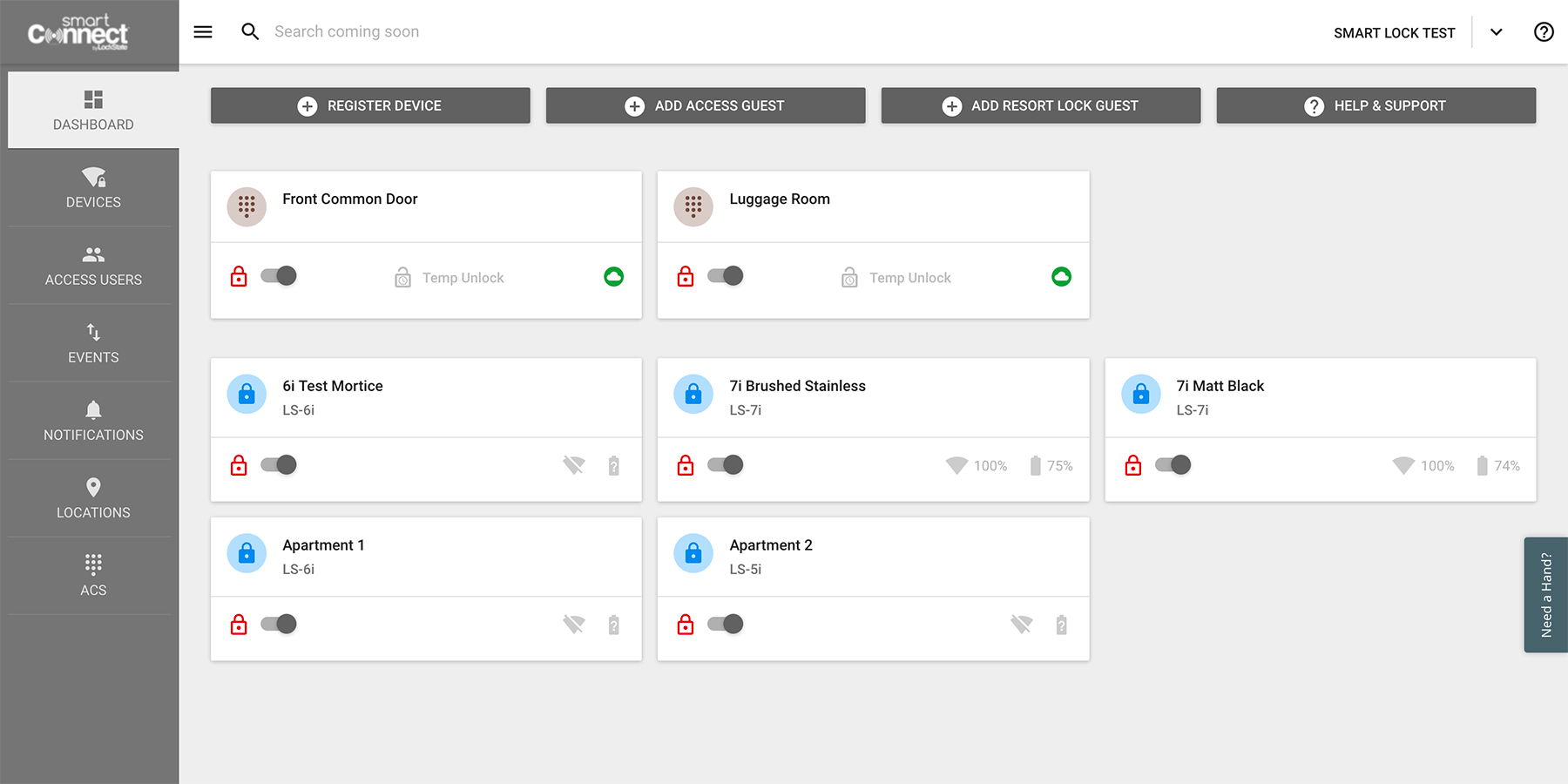 The dashboard provides an overview of all your connected locks across all your properties. From here you can see at a glance the lock status, battery and wifi strength.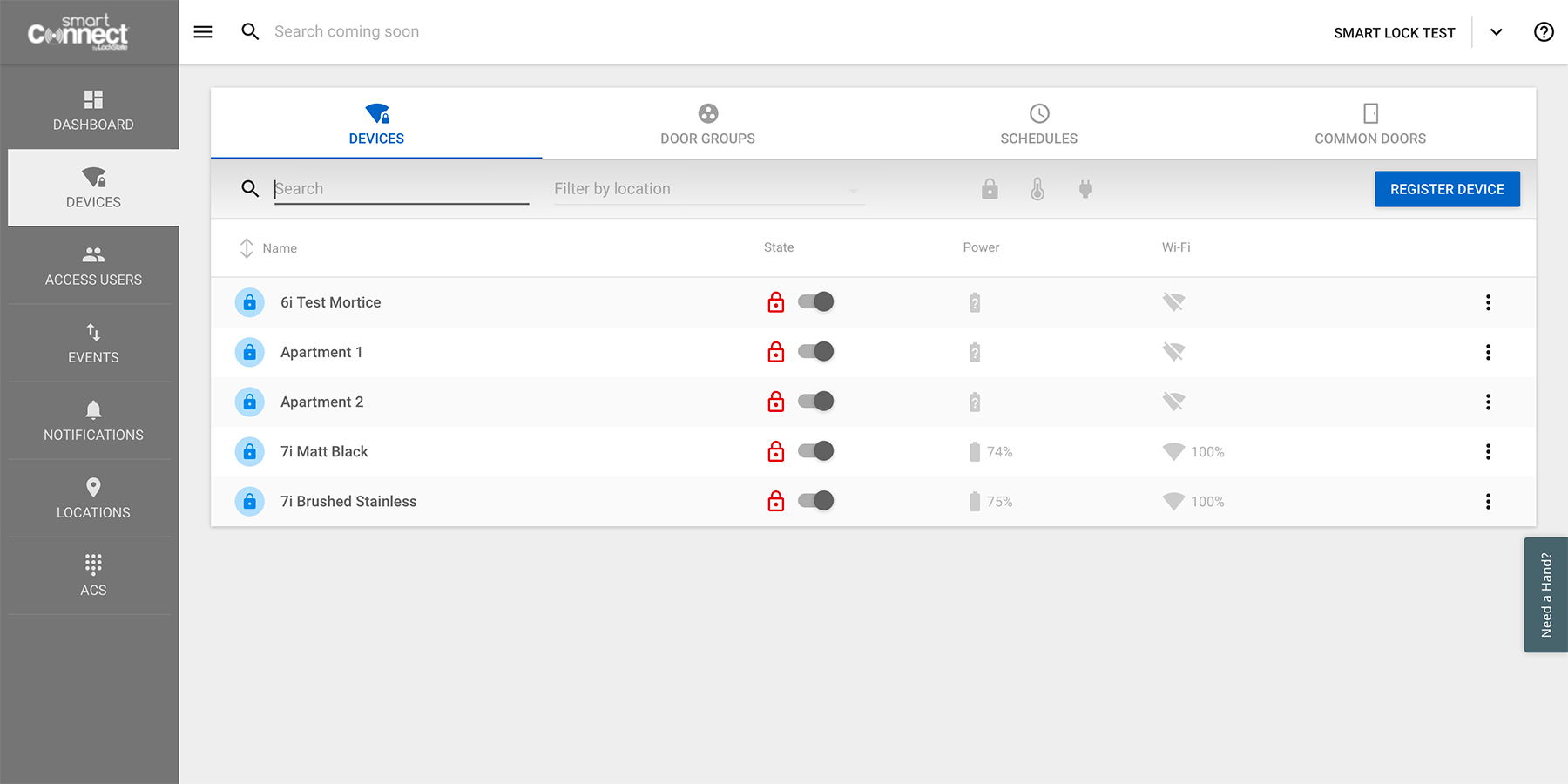 Here you can see all your Wi-Fi locks in a list view, but you can also search for individual locks or filter by location. You can also manage door groups, create schedules and assign common doors.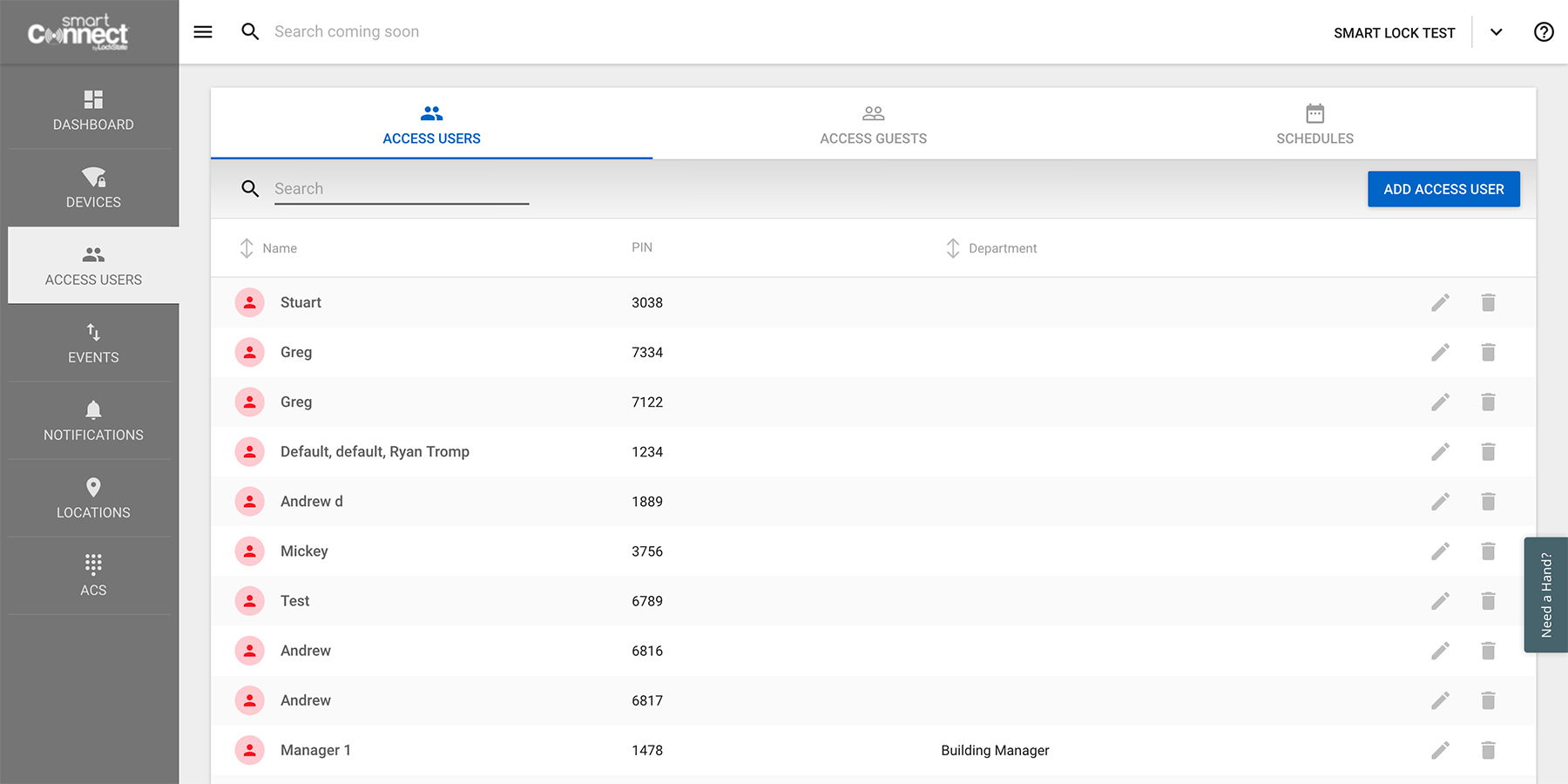 Here you can see all active users and the pin code they have been assigned. Click on the user to see which locks they have access to. Clicking on events brings up an event history for that user.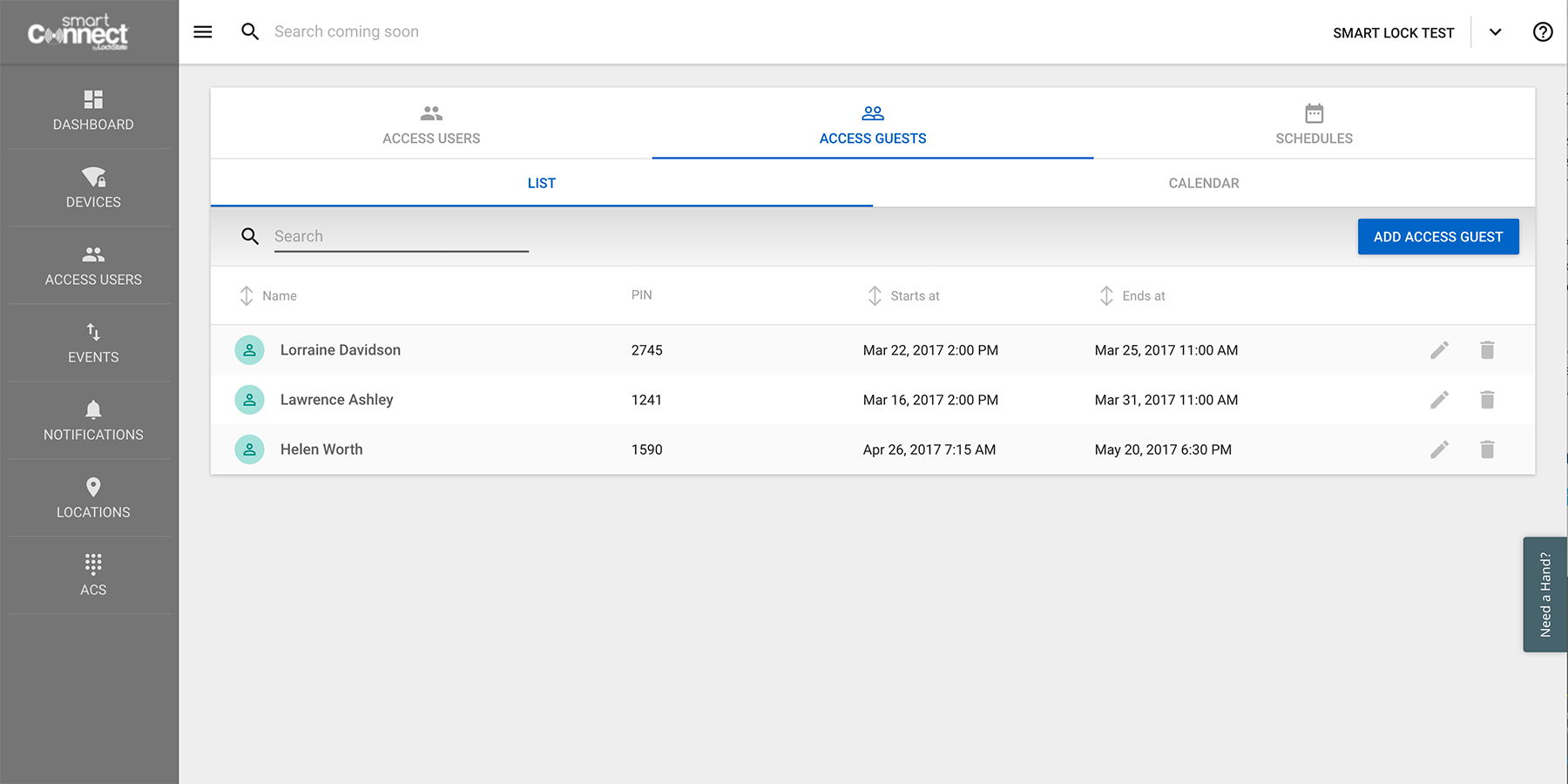 Access Guests provides a list view of all current 'live' guests. Click on Calendar brings up a monthly calendar view.  When a guest code expires it will no longer be listed.
Event history provides a complete event history for all your locks in chronological order showing the most recent events first. See who accessed when and where. You can also confirm that a code has been sent to a lock.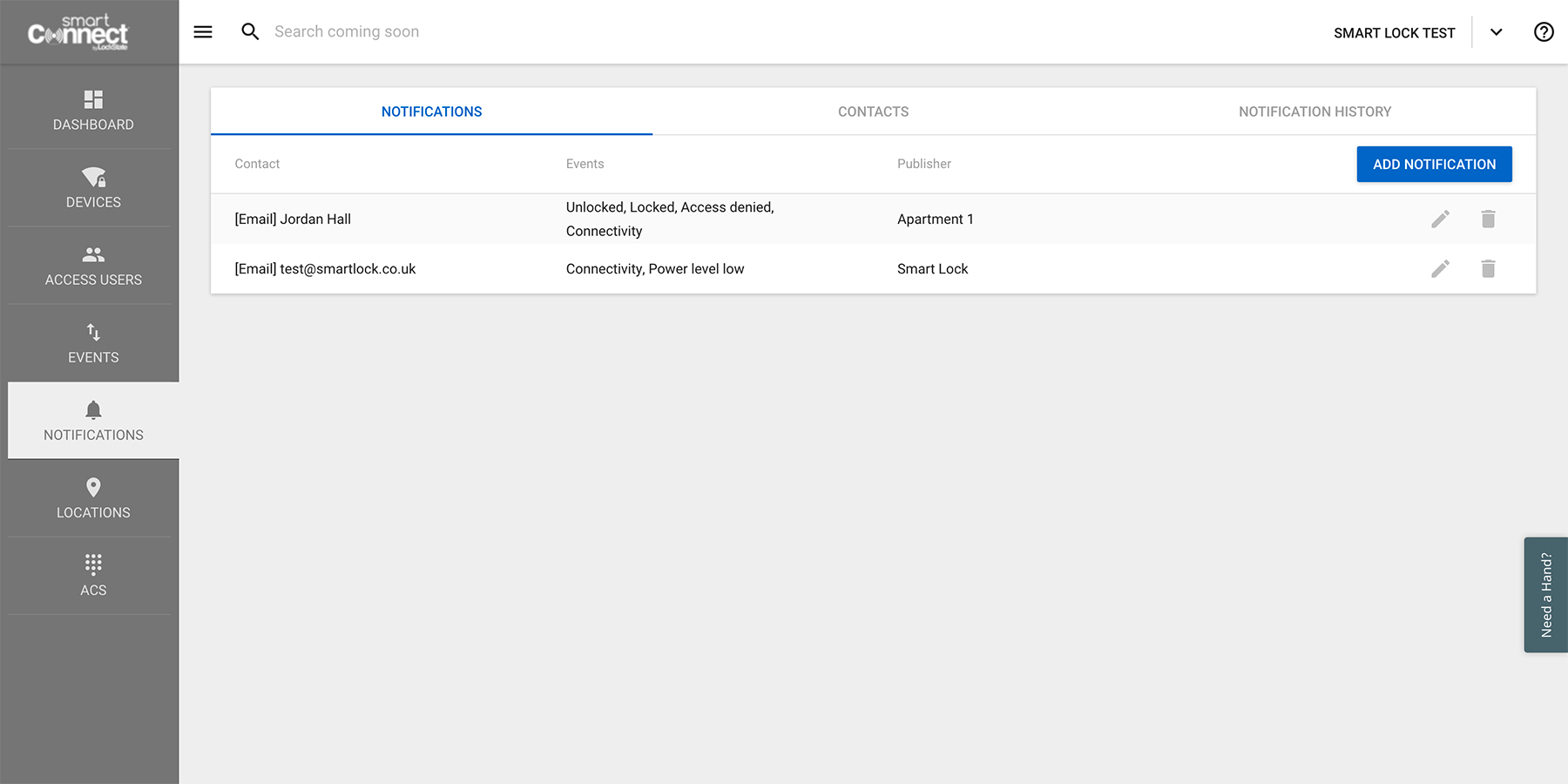 Here you can create email notifications to trigger on key events. Get low battery alerts or notified when a guest uses a lock or if the wi-fi connection goes down.